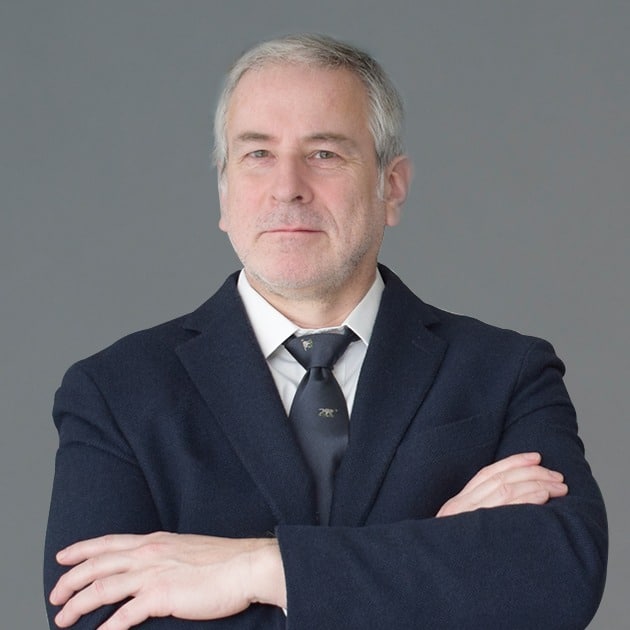 Cristián Araya
Director of Energy, Projects and Sustainability (EPS)

Cristián Araya leads the EPS Group of our firm.
Cristián Araya is one of the legal reference points in the development of projects, LNG, LPG and electricity in Chile, having participated in the implementation of various plants, transmission lines and terminals —in Chile and abroad—, as well as in photovoltaic and wind projects.
Practice areas
Corporate and business, Business groups, Fusions and acquisitions, Energy, project and sustainability, Free competition
Before joining az, he worked as an in-house for the generation company AES Gener; he held the positions of prosecutor of the companies Gasoducto del Pacífico and the Compañía Sudamericana de Vapores, CSAV (now merged with the Hapag-Lloyd shipping company); as well as that of Manager of Legal Affairs of the first LNG project in South America (GNL Quintero) since its inception and for more than eight years.
His practice focuses on advising companies with an emphasis on energy matters, contracts, regulatory aspects, the environment and free competition, corporate and regulatory law, with vast knowledge in the field of government concessions and permits, as well as joint ventures and negotiations of international scope, and in the development, construction, financing and operation of local and transnational projects.
Education
Lawyer, Pontificia Universidad Católica de Chile (1992).
Master of Laws (LL. M.), London School of Economics, England (1999).
Postgraduate Diploma in Environmental Law, Universidad de Chile (2019).
Work experience
Larraín y Asociados, Counsel, consultancy on energy matters (2014-2019).
GNL CHILE/QUINTERO, Manager of Legal Affairs (2006-2014).
CSAV (today Hapag-Lloyd), chief lawyer (2004-2006).
Gasoducto del Pacífico, legal manager of the holding company (2002-2004).
Alcaíno Abogados, senior lawyer, International Division (1999-2001).
GENER, in-house lawyer (1993-1998).
Languages
Spanish, English.
Featured experience
Advice on structuring a joint venture with a European partner for shipbuilding and asset finance over Th US $ 1,000 (2005).
Advice on structuring and negotiating projects and consortiums for electricity generation bidding in Argentina, Bolivia, Brazil, Colombia, Chile and Peru, in the companies Gasandes, Metrogas, Eléctrica Santiago, Chivor, InterAndes, GE and others (1995-1998).