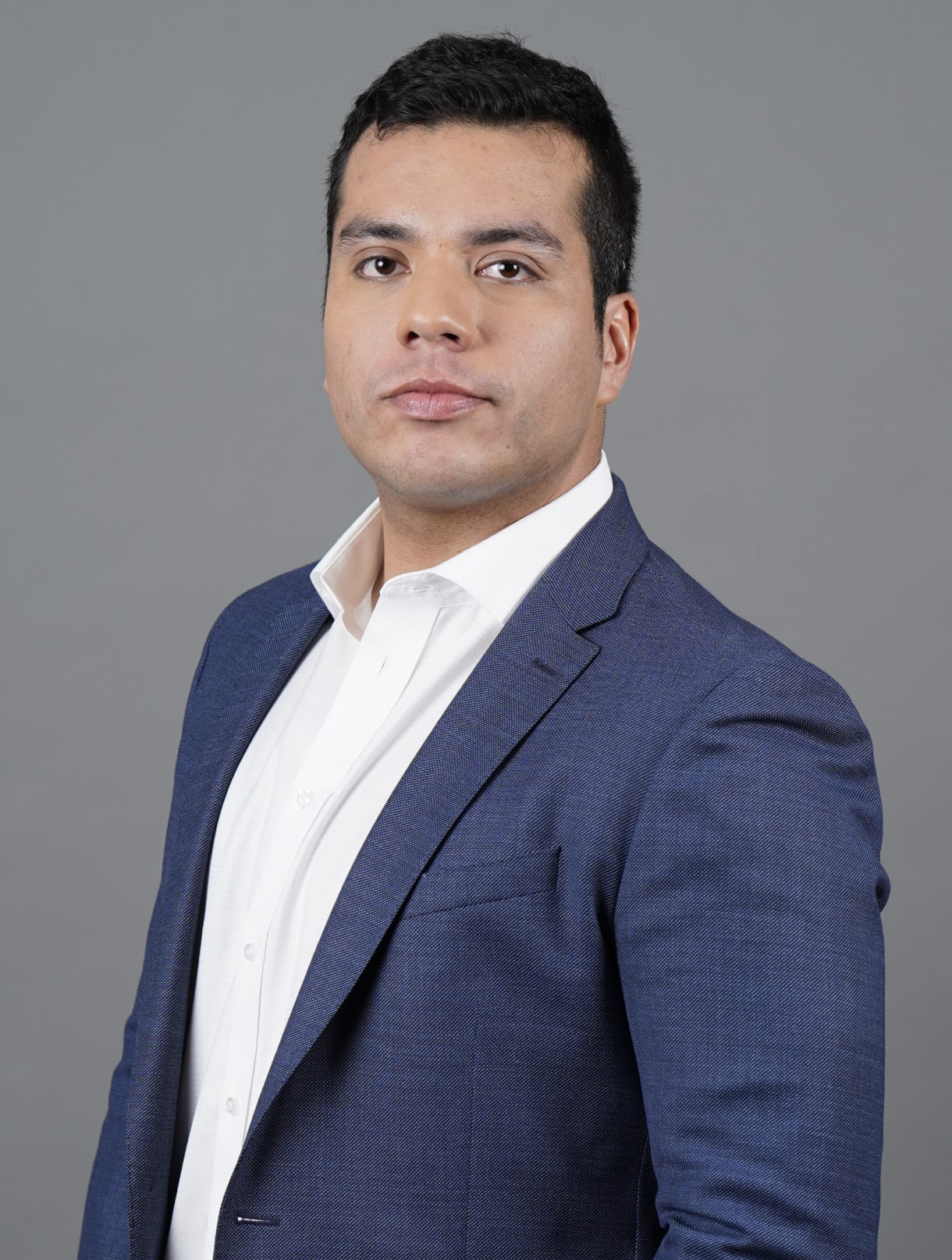 Francisco Alarcón
Associate
Francisco Alarcón is a member of our firm's Public Law and Regulated Markets Group.
Francisco Alarcón focuses his practice on constitutional law, administrative law, regulated markets, and antitrust. Likewise, he has participated in the resolution of high-complexity multisectoral judicial and extrajudicial disputes, advising companies from different industries such as fishing, mining, energy, technology, and retail, among others.
Practice areas
Corporate regulation, Public market, Stock market, Energy, project, and sustainability, Antitrust, Life sciences, Civil litigation, Regulatory litigation, High-complexity litigation, Tax litigation, Environmental litigation, Constitutional litigation, Administrative litigation.
He has vast experience in litigation related to the different areas of public law, litigating in ordinary, constitutional, environmental, public procurement, competition jurisdiction, and in administrative sanctioning and declarative procedures before different state entities.
Education
Lawyer, Pontifical Catholic University of Valparaíso (2019).
Degree in Legal Sciences, Pontifical Catholic University of Valparaíso (2018).
Diploma in Regulatory Compliance and Management of Legal Risks in the Company, 1st version, Pontifical Catholic University of Valparaíso (2018). 
Work experience
Associate, Albagli Zaliasnik (2019 to date).
Teaching experience and memberships
Teaching assistant to the Chair of Civil Procedural Law Chair, Faculty of Law, Pontifical Catholic University of Valparaíso (2016-2017).
Executive Director of the Procedural Law Academy, Faculty of Law, Pontifical Catholic University of Valparaíso (2016-2017).
Languages
Spanish, English.
Featured experience
Participation in constitutional litigation in which a major national mining company claimed the inapplicability of a legal provision that enabled excessive and disproportionate tax collection.
He has participated in the defense of impeachments of important judicial and political authorities.
Permanent counsel to companies in the gas and life sciences sectors, related to studies carried out by the National Economic Prosecutor's Office.
Permanent defense of various companies linked to the pharmaceutical sector in administrative and judicial sanctioning procedures that involve highly complex technical and legal implications.
Administrative and judicial defense of a warehouse company with highly complex health and zoning implications.