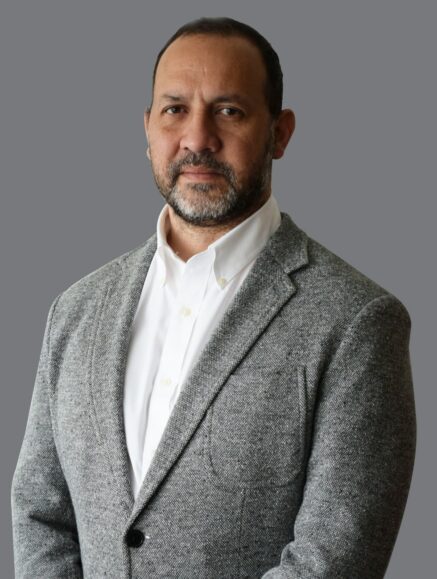 Gonzalo Navarro 
Of Counsel

Gonzalo Navarro is Of Counsel of the az Tech Unit of our firm.
Gonzalo focuses his practice on technology, advising on matters related to services offered on the Internet, telecommunications, intellectual property, software development contracts, technology platforms, data protection and entertainment.
Practice areas
Intellectual and Industrial Property, Data Protection and Privacy, Technology, E-commerce, Arbitration, Consumer Protection, Intellectual and Industrial Property Litigation.
With more than 20 years of experience, he has dedicated his career to the evolution of technology and the Internet, moving from leadership positions in the legal field in the public and private sectors at the local level to international organizations and recognized transnational companies.
Understanding both the challenges and opportunities the sector has faced in recent years, he has a proven track record of strategic thinking and strong results amid complex and ever-evolving regulatory scenarios.
Education
Master of Laws (LL.M), Columbia University, NY (2008).
Master in Information Technology and Telecommunications Law (C), University of Chile (2005-2007).
Lawyer, University of Chile (1998). 
Work experience
Albagli Zaliasnik, Of Counsel (2023 to date).
Albagli Zaliasnik, Director az Tech (2022 – 2023).
Amazon, Senior Manager, Latin America Policy (2020 – 2022).
Latin American Internet Association, Executive Director (2015 – 2020).
Figueroa, Valenzuela & CIA, Partner (2013 – 2015).
ICANN, Board Member (2009 – 2015).
INAPI, Chief of staff (2010-2013).
Morales & Besa, Senior Associate (2008-2010).
SUBTEL, International department (2001-2007).
Others | Regular speaker, ONU, BID, OMC, CEPAL, IGF on Digital Economy.
Languages
Spanish, English.