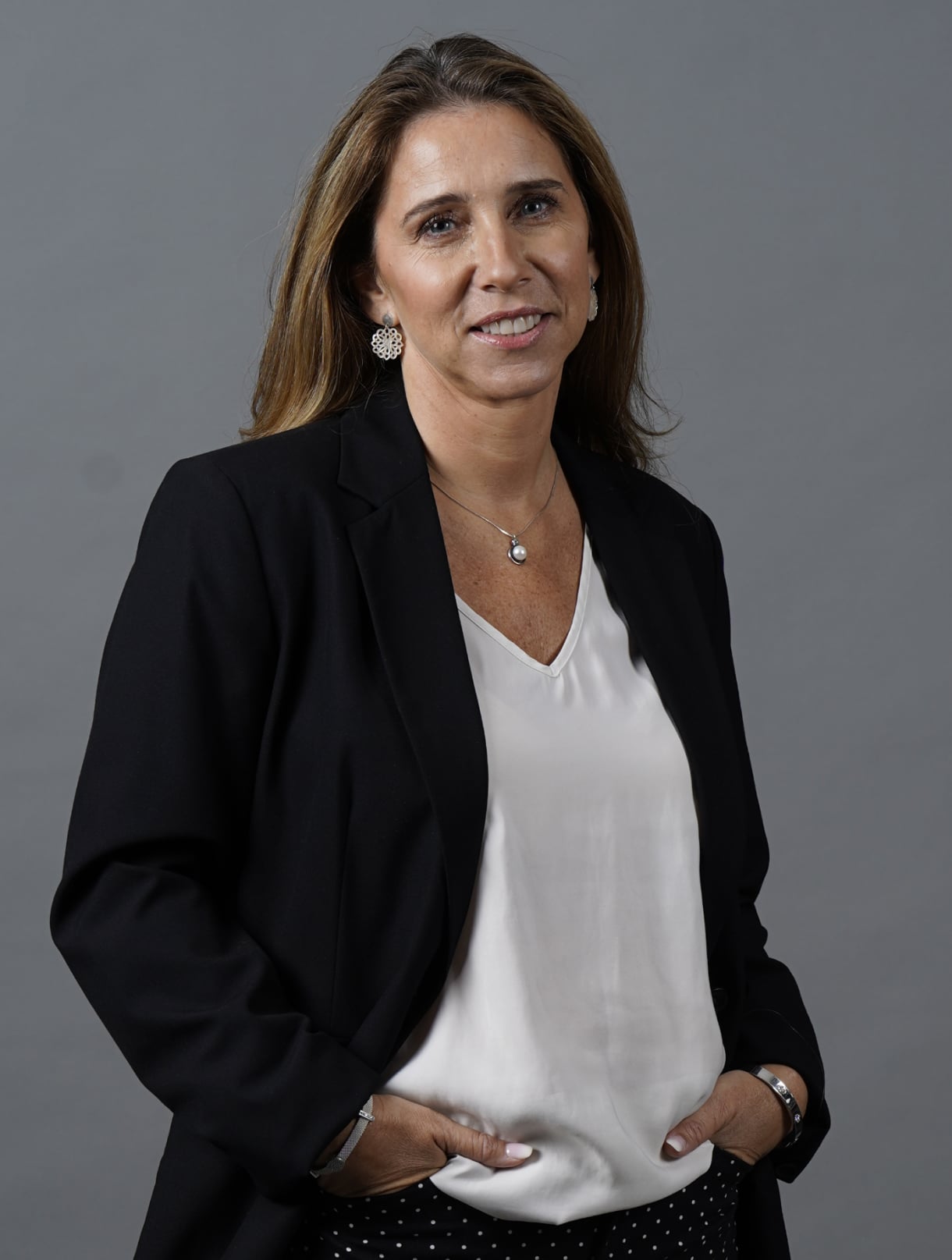 Ariela Agosin leads the Litigation Group of our firm.
Ariela is among the most prominent litigants in our country. Leader of the Civil and Arbitration Group and Public Law and Regulated Markets, she has taken our legal team to the next level. Her practice areas include international law, civil and commercial litigation, antitrust; Advertising Law and Intellectual Property, including trademarks, patents, copyrights; information technology, licenses, specialized litigation in these matters, and pharmaceutical regulation.
Practice areas
Litigation on intellectual and industrial property, Advertising Law, IP, Tech and Data, Civil Litigation, Arbitration, Complex Litigation.
Ariela is an Ethics Judge of the Bar Association and Arbitrator Judge of the Arbitration Center of the Santiago Chamber of Commerce and of the List of Arbitrators of the Santiago Court of Appeals.
She was chosen among the 25 best litigants in LATAM by the Benchmark Litigation publication, she is also recognized for her wide versatility and knowledge in various legal matters.
Along the same lines, for more than 10 years she dedicated a large part of her career to the field of intellectual and Industrial property, standing out in several specialized rankings for her extensive experience in these matters —World Trademark Review and Managing Intellectual Property—, being named among the 250 women experts in intellectual property in the world by the prestigious IP Stars ranking.
As a partner, Ariela promoted in 2019 the first Diversity and Inclusion policy within the Firm, promoting a culture of non-discrimination and gender equality.
Her clients constantly highlight her high standard and professionalism at work, highlighting the security with which she provides her services, which has allowed her to generate long-term relationships and absolute trust.
EDUCATION
Lawyer, University of Chile (1999).
Diploma in Free Competition, Faculty of Law, Universidad de Chile (2012).
LL. M., Summa Cum Laude, St. Thomas University, Florida, USA (2005-2006).
Specialization Course in International Relations, Institute of International Studies, University of Chile (2001).
Diploma on Criminal Procedure Reform, Faculty of Law, Universidad de Chile (2001).
Work experience
Albagli Zaliasnik (1998 to date).
President for the Americas of the Global Advertising Lawyers Alliance (2014-2016).
Ethics Judge of the Ethics Court of the Bar Association (2015 to date).
Member of the Board of Directors of the Chamber of Commerce of Chile – United States (January 2008-December 2009).
Albagli Zaliasnik Of Counsel in Miami (2005-2009).
Member of the List of Arbitrators of the Santiago Court of Appeals and of the Santiago Chamber of Commerce (2021 – to date).
Languages
Spanish, English.
Teaching experience and memberships
American Intellectual Property Law Association (AIPLA).
Chilean Association of Intellectual Property (ACHIPI).
Ibero-American Association of Industrial Property (ASIPI).
International Association for the Protection of Industrial Property (AIPPI).
Chilean Bar Association A.G.
Global Advertising Lawyers Alliance (GALA).
International Trademark Association (INTA).
Licensing Executive Society (LES).