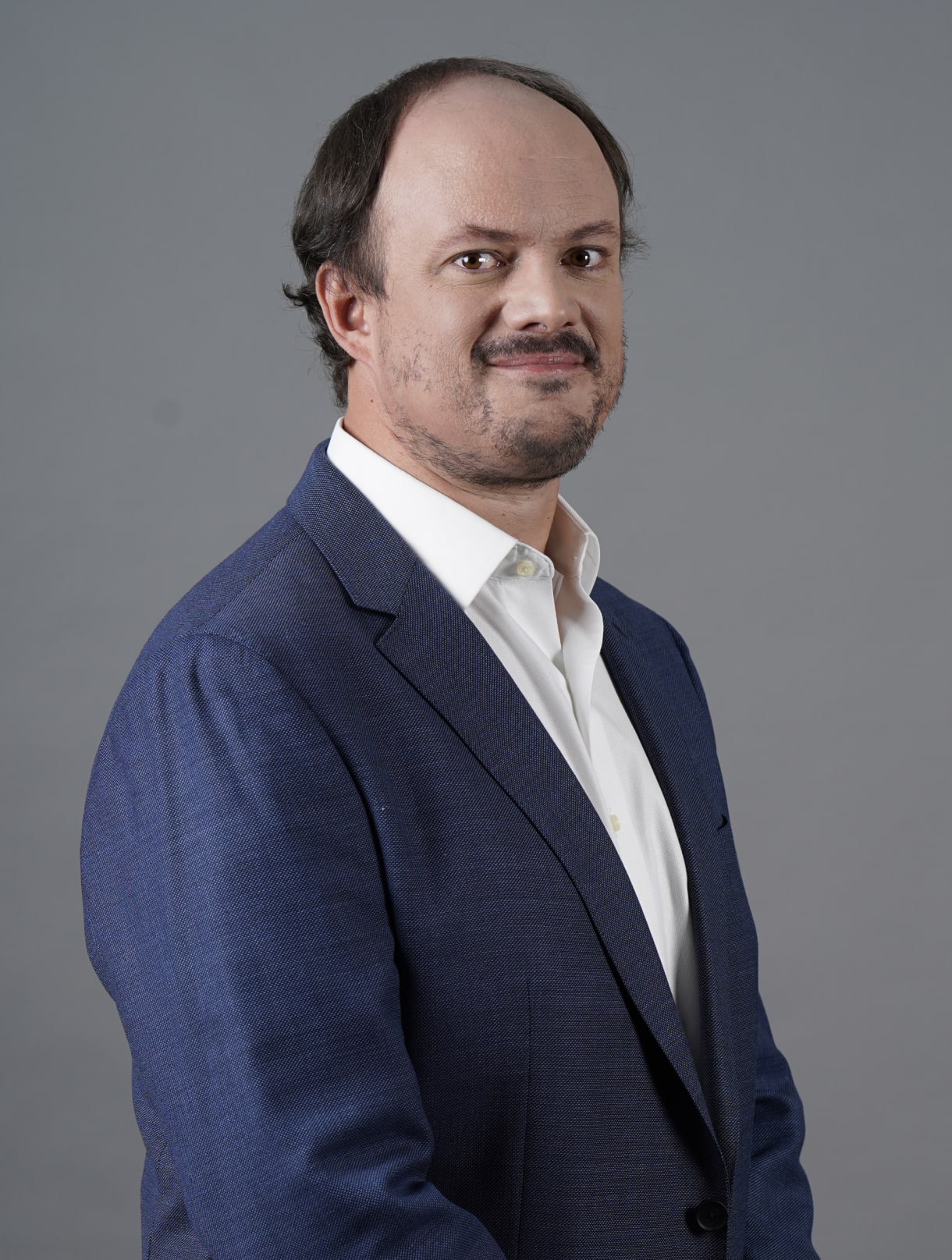 Eugenio Gormáz leads the IP, Tech and Data Group of our firm.
Eugenio leads Albagli Zaliasnik's IP, Tech and Data area, a practice area that probably faces the biggest changes in recent times in the legal industry. Hyperconnectivity and technology open up new legal and regulatory needs for public and private organizations every day. IP, Tech and Data is the renewed area of Intellectual and Industrial Property of az, where we take care of the new strategies and needs of companies, where the transformation and digital economy takes a leading role.
Practice areas
Advertising Law, Compliance, Life Science, Litigation, Intellectual and Industrial Property, Technology, Venture Capital, E-commerce, Data Protection.
During his career at az, Eugenio has focused his professional practice mainly on matters related to trademarks and patents, copyright, information technology, advertising law, licenses and brand protection, plant varieties, designations of origin and geographical indications, cybersecurity, e-commerce and artificial intelligence, among others. At the same time, he has implemented strategies for the protection of industrial property rights in Chile and abroad for an important portfolio of national and international clients from industries such as retail, pharmaceuticals, telecommunications and transportation. Likewise, Eugenio has stood out for his active role in defending our clients in all types of highly complex litigation and administrative matters, playing a fundamental role in obtaining favorable results for each of our clients.
Currently, Eugenio is focused on positioning Albagli Zaliasnik as a leading firm in Chile and the region in terms of technological and digital consulting, positioning the team and each of its members as opinion leaders, with a up-to-date vision regarding the main regulatory and legal changes that our country is facing, always seeking at all times – as a differentiating seal of the IP | Tech & Data group – to deliver the highest quality of service to its clients, together with the protection of the interests and rights of each one of them.
Finally, it is important to highlight the positioning achieved by Eugenio in the most prestigious international rankings, such as Best Lawyers, Chambers & Partners, IAM Patent 1000, Legal 500, Managing IP and WTR 1000. All agree on his extensive knowledge and closeness to clients of the Firm, which has allowed him to obtain uninterrupted recognition in the rankings from 2013 to date.
Education
Lawyer, Universidad Adolfo Ibáñez (2009).
Diploma in Intellectual and Industrial Property, Faculty of Law, Pontificia Universidad Católica de Chile (2010).
Work experience
Albagli Zaliasnik (2008 to date).
Languages
Spanish, English.