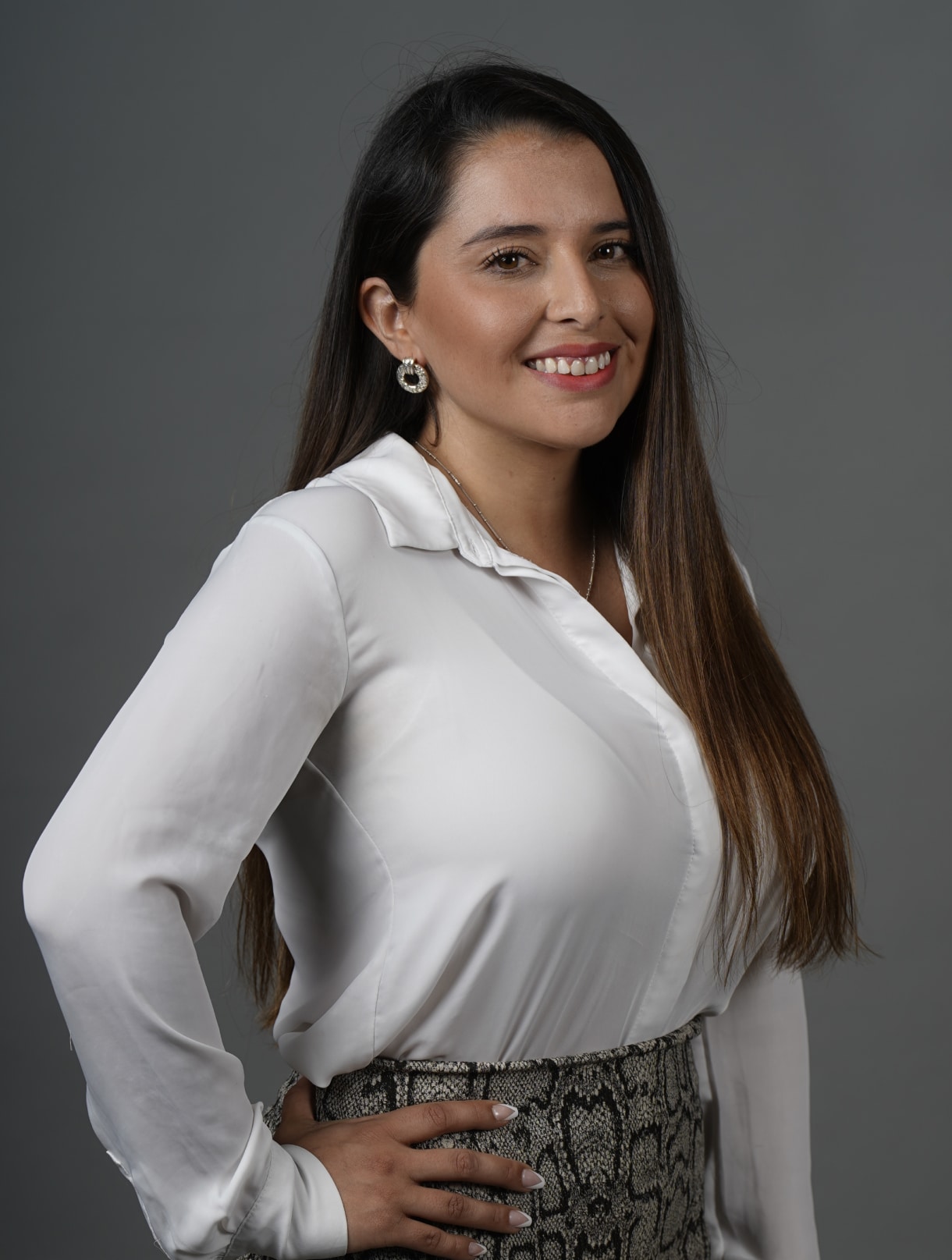 Dafne Guerra
Senior Associate

Dafne Guerra is a member of our firm's Public Law and Regulated Markets Group.
Dafne Guerra has developed an outstanding career in areas related to life sciences, regulated markets, antitrust, and public economic law.
Practice areas
Corporate regulation, Public market, Mergers and acquisitions, Antitrust, Life sciences, Regulatory litigation, High-complexity litigation, Consumer protection, Intellectual and industrial property litigation, Constitutional litigation, Administrative litigation
She also represents clients in administrative processes and in sanitary, administrative, and judicial litigation deriving from said operations.
Additionally, Dafne and the rest of the team oversee public law issues of the firm, such as sanctioning procedures, health records, regulation in health matters, resolution of disputes before civil courts and the Comptroller General, State contracting, administrative claims, government counsel, general inquiries about regulated markets, antitrust issues, and more.
In the last year, she participated in three constitutional indictments with outstanding results that were publicly known at the national level, since she was part of the defense of a judge and two former ministers of the current administration of the President of the Republic, Sebastián Piñera.
EDUCATION
Lawyer, Pontifical Catholic University of Valparaíso (2011).
Postgraduate Degree in Regulation and Competition, Faculty of Economics and Business, University of Chile (2019).
Diploma in Constitutional Actions and Litigation, University of Chile (2017).
Diploma in Litigation and New Procedures, Faculty of Law, Pontifical Catholic University of Chile (2016).
Specialization course in Public Procurement. Institute of Judicial Studies (2016).
Work experience
Senior Associate, Albagli Zaliasnik (2016 to date).
Teaching experience and memberships.
Member of the Procompetencia Network.
Languages
Spanish, English.
Featured experience
Counsel to clients regarding the regulatory field of vaccines and pharmaceutical products (COVID-19); importation due to shortages and inaccessibility; and commercialization and distribution without prior sanitary registration.
Participation in three constitutional indictments in 2020.
Participation in the case before the Antitrust Court against the National
Economic Prosecutor's Office (FNE) for alleged acts of collusion, achieving the first agreement on this matter.
Case of patent infringement regarding one of the most relevant contraceptives in the industry.
Counsel to different companies in the pharmaceutical industry; especially in the preparation of a report for the FNE drug market study.