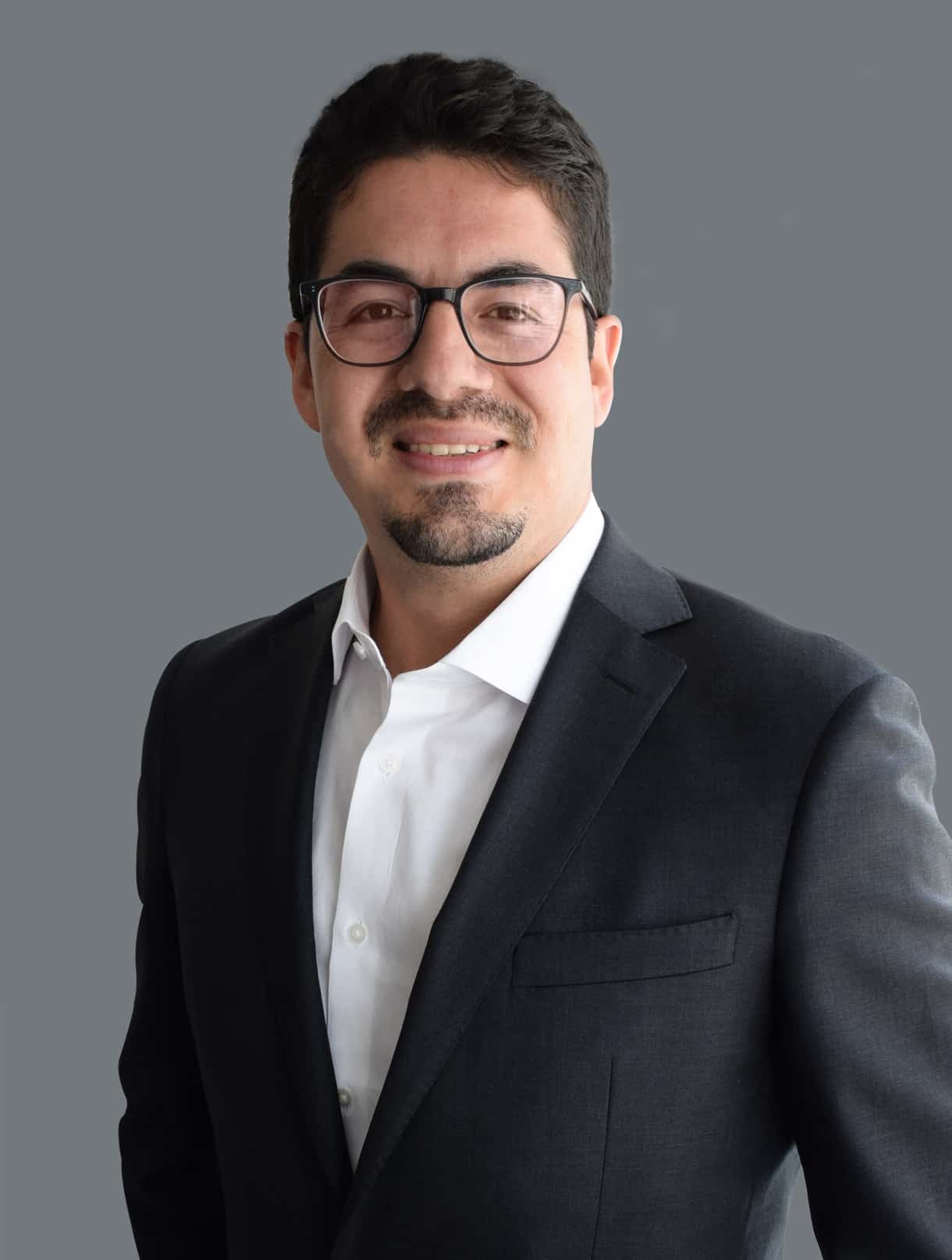 Francisco Fuentes
Litigation Director
Francisco Fuentes leads the Civil Litigation and Arbitration Group.
Francisco Fuentes focuses his practice on civil and economic litigation, as well as arbitration. In these areas, he has participated in the resolution of disputes for companies from a range of sectors, such as sports, health insurance (including workers mutual companies), energy, large retailers, and investment societies. Likewise, he has participated permanently in processes of reorganization and liquidation of companies, intervening in high-profile cases on the national level.
Practice areas
Family businesses, Business groups, Business restructuring and insolvency, Civil litigation, Arbitration, Reorganization and liquidation, High-complexity litigation, Corporate litigation.
In his role as a senior associate of the civil litigation and arbitration teams, he is recognized for developing judicial and commercial strategies focused primarily on the needs of his clients. With a close and methodical approach, he offers dispute resolution alternatives that not only cover the specific area of each conflict, but also include the business development of the companies and people that he advises.
Throughout his career, he has provided counsel to companies of the most diverse fields in their judicial and arbitration disputes, standing out in disputes related to energy, investments, business restructuring, acquisition of companies, real estate, health provisions and insurance, retail, and others.
Education
Lawyer, Pontifical Catholic University of Chile (2014).
Postgraduate Diploma "Current Civil Liability Problems", University of Chile (2019).
Course "Institutionality of Insolvency and Re-entrepreneurship", University for Development (2020).
Work experience
Senior Associate, Albagli Zaliasnik (2017 to date).
Gálvez y Cía. Abogados (2013-2017).
Paralegal, Gálvez y Cía. Abogados (2011-2013).
Teaching experience and memberships
Teaching Assistant of the Criminal Law course, Prof. Jaime Náquira, Pontifical Catholic University of Chile (2011-2012).
Teaching Assistant of the Criminal Law course, Prof. Jorge Gálvez, Pontifical Catholic University of Chile (2014).
Member of the Chilean Bar Association.
Languages
Spanish, English.
Featured experience
Representation of the interests of members of a professional soccer sports club in a lawsuit regarding contracts on representative assets of the team.
Representation of a health insurance company in an arbitration for the compensation of damages suffered as a result of the early termination of contracts.
Counsel for an important investment company in the health sector for the recovery of their credits after a relevant national transaction.
Representation of a workers mutual health insurance company in the collection of the value of health provisions from different public institutions.
Representation and defense of the interests of a fuel import company, in an arbitration on the application of their contracts.