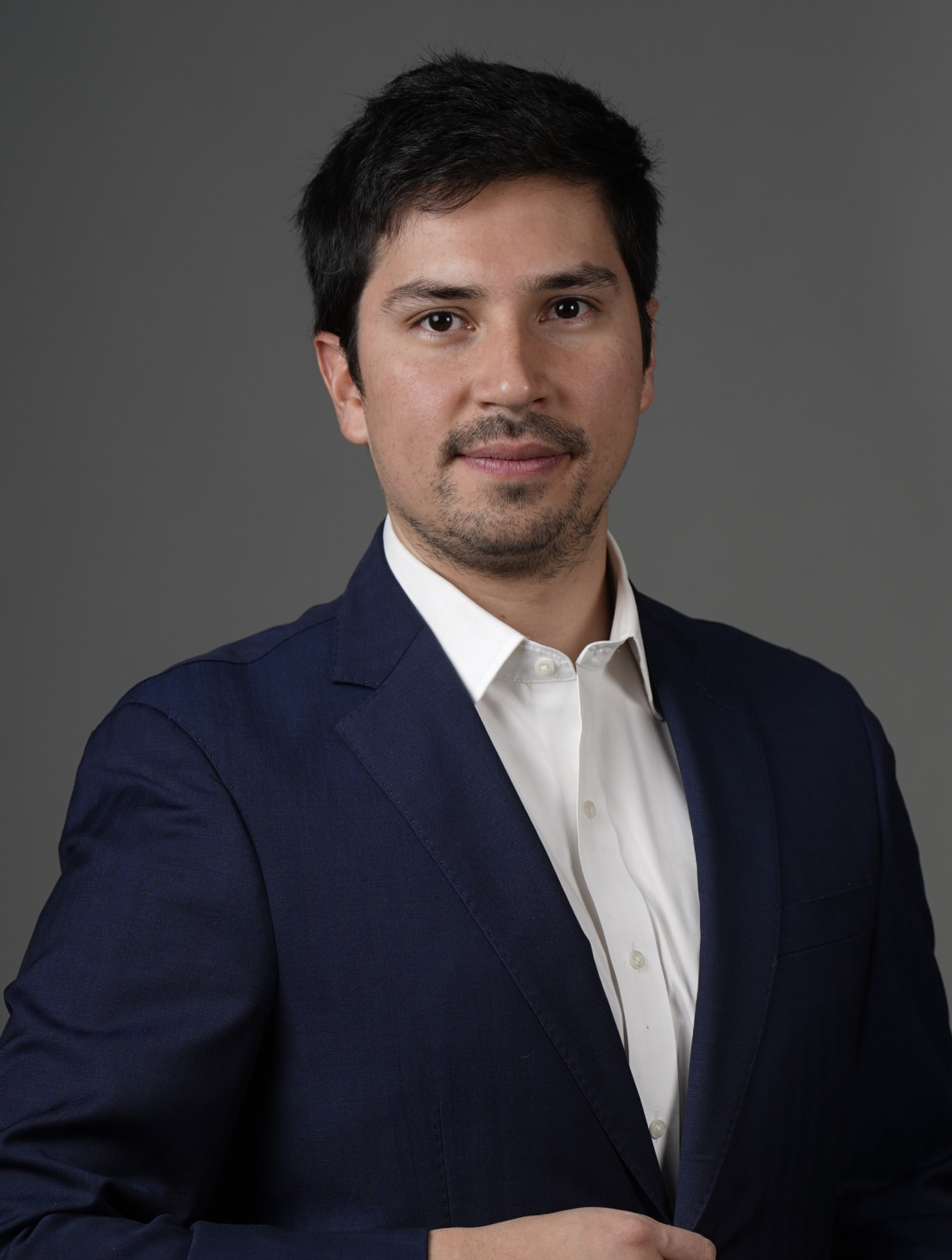 Gonzalo Bravo is a member of our firm's Public Law and Regulated Markets Group.
Gonzalo Bravo's studies focus on consumer rights, civil and commercial law, and insurance law. He has extensive experience in resolving high-complexity civil and regulatory disputes, either in courts of first instance or before the Superior Courts of Justice.
Practice areas
Public market, Insurance, Real estate, Energy, project, and sustainability, Intellectual and industrial property, Technology, E-commerce, Civil litigation, Arbitration, Regulatory litigation, Reorganization and liquidation, High-complexity litigation, Corporate litigation, Environmental litigation, Consumer protection, Intellectual and industrial property litigation, Constitutional litigation, Administrative litigation.
He has focused his practice on advising clients from different areas, developing in civil-commercial litigation, and that of regulated matters, such as insurance law, consumer rights, real estate co-ownership, and industrial property. Thus, he has extensive experience in resolving disputes of this nature, actively participating in oral arguments before the country's different Courts of Appeals and the Supreme Court.
Education
Lawyer, Pontifical Catholic University of Chile (2018).
Work experience
Associate, Albagli Zaliasnik (2018 to date).
Paralegal, Albagli Zaliasnik (2017-2018).
Paralegal, Allende, Villarroel, Contreras y Eguiguren / Lecaros y Aste (2013-2014).
Paralegal, Ferrada, Polanco & Póvez (2014-2015).
Teaching experience and memberships.
Languages
Spanish, English.
Featured experience
Representation of an important retail company in Collective Voluntary Procedure before the National Consumer Service (www.sernac.cl) with successful results. Accompaniment of said company during the period of implementation of the agreement in order to comply with the Law on Protection of Consumer Rights.
Continuous counsel and representation of an important foreign company with a subsidiary in Chile in cases of extracontractual civil liability before Civil Courts.
Representation of an inheritance community in an urbanization lawsuit before the Biobio Region's Housing and Urban Planning Office (Serviu), obtaining a favorable result in the request of inapplicability before the Constitutional Court, allowing a trial that has lasted more than 40 years of processing to advance to its final stage.
Participation in important reorganization and liquidation processes of debtor companies, representing creditors of different natures in said proceedings.
Counsel for real estate companies, construction companies, and municipalities in the compliance of insurance contracts and in the collection of faithful performance bonds.
Counsel on processing claims for violations of the national insurance market before the Financial Market Commission.
Participation in the preparation and filing of requests of inapplicability due to unconstitutionality before the Constitutional Court, with favorable results, assuming for these purposes the representation of companies dedicated to different areas.