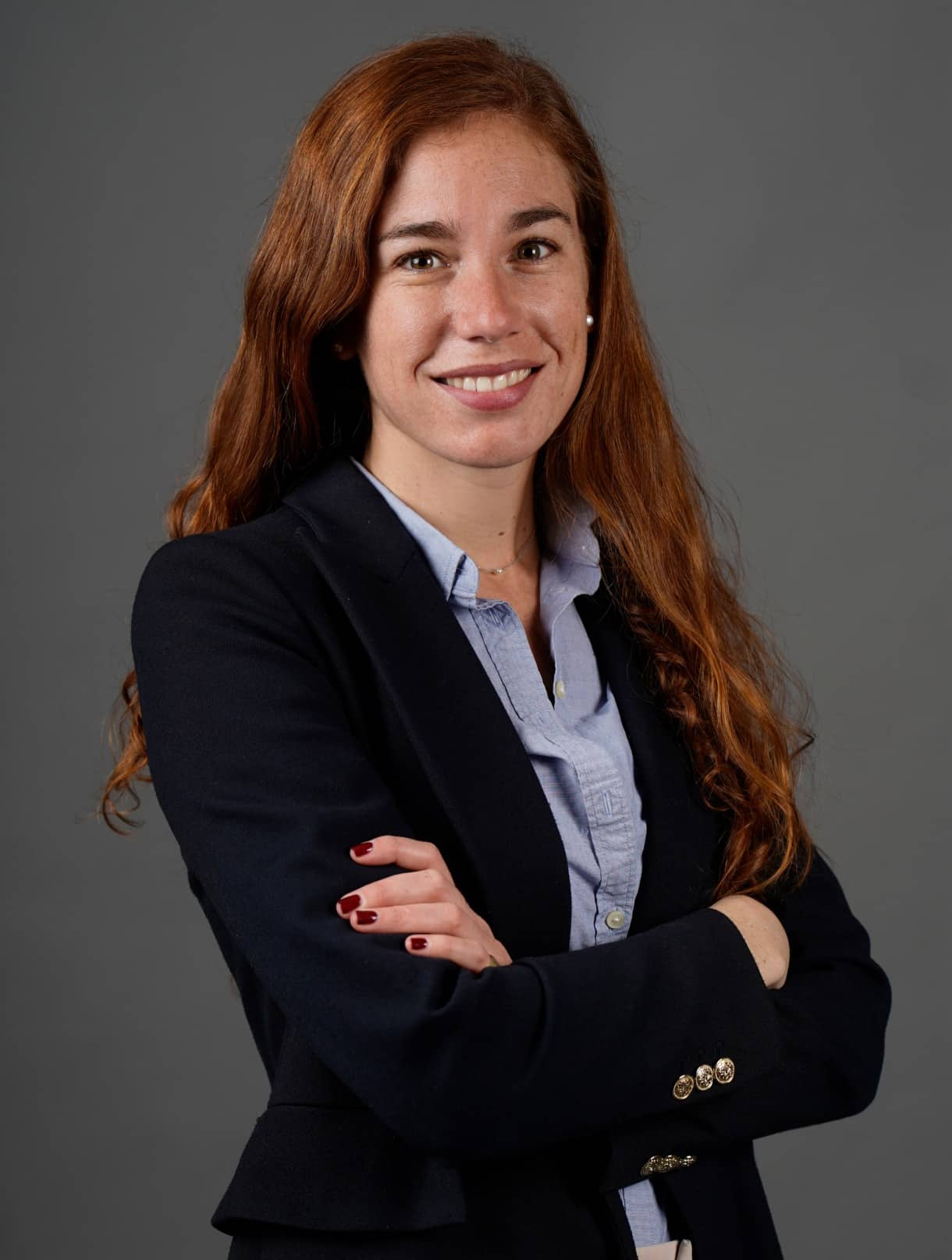 Macarena Waidele
Senior Associate
Macarena Waidele is a member of our firm's Corporate Group.
Macarena focuses her practice on corporate, commercial and civil law, as well as international trade, compliance, and bidding processes. She has advised clients from different industries in various types of commercial transactions, mergers, acquisitions and restructurings.
Practice Areas
Corporate and Business, Corporate and Regulatory, Public Markets, Family, Businesses, Business Groups, Mergers & Acquisitions, Insurance, Corporate Restructuring and Insolvency, Compliance.
Macarena is mainly focused on providing day-to-day advice to national and international companies of diverse nature, in corporate, commercial and civil law matters, including all types of contracts, minutes and corporate modifications. She also has extensive experience in due diligence processes, in which she coordinates and manages the work of the corporate, labor, insurance, litigation, tax, real estate and regulatory areas, and in the subsequent negotiation of the purchase and sale of the respective businesses. Macarena also advises on compliance, international trade, bidding, insurance and reinsurance matters. In addition to the above, she has knowledge of accounting and tax law that allows her to know in detail the operation of each business to provide comprehensive advice to clients.
EDUCATIoN
Lawyer, Universidad Adolfo Ibáñez (2014).
Work experience
Associate, Albagli Zaliasnik (2021 to date)
Associate, Ovalle /Legal Counsel (2018-2021).
Associate, Carey y Cía. (2015-2017).
LANGUAGES
Spanish, english.
RELEVANT EXPERIENCE
Advising on restructuring of groups of companies in the real estate, aquaculture, education, advertising and culinary industries.
Drafting legal reports in English on related party transactions used in arbitration.
Advising on due diligence processes of insurance companies, technology and energy generation companies, as well as subsequent negotiation in the purchase and sale of companies in various industries.
Advice on import requirements for a large multinational sports equipment company. Advice to a real estate company in the process of repairing a building due to a catastrophe, during negotiations with loss adjusters and insurance companies.