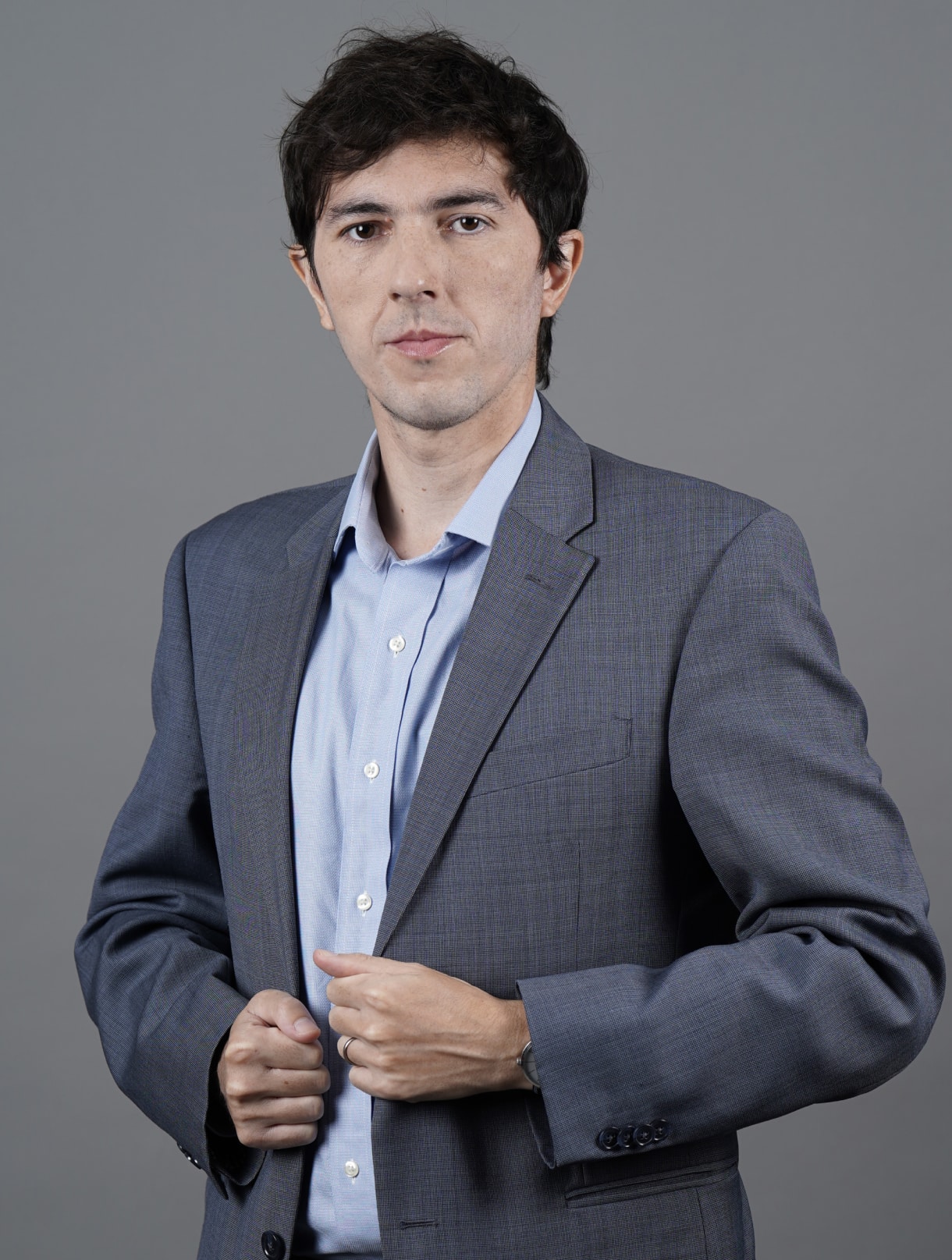 Antonio Rubilar
Director of Public Law and Regulated Markets

Antonio Rubilar leads the Public Law and Regulated Markets Group of our firm.
Antonio Rubilar focuses his practice on commercial transactions, advice on regulatory matters and financing, construction and development of projects involving infrastructure, oil and gas, and the renewable and conventional energy industries, as well as complex regulatory litigation and arbitrations.
Practice areas
Corporate and business, Public Law, Regulated Markets, Energy, project and sustainability, Free competition, Life sciences, Arbitration, Regulatory litigation,, High complexity litigation, Environmental litigation, Consumer protection, Intellectual and industrial property litigation, Constitutional litigation, Administrative litigation
His clients recognize in his professional work extensive knowledge in different matters of the regulatory, corporate and litigation field, the result of his varied national and international experience throughout his career. He had an outstanding five-year stint as in-house counsel at National Petroleum Company (ENAP) and distinguished work in the development and financing of renewable energy projects in Latin America as International Legal Advisor in the offices of Chadbourne and Parke LLP and Norton Rose Fulbright (NYC).
Both he and his team assist clients from various sectors, with an emphasis on energy and regulated industries, on public and regulatory law issues, negotiations, specific corporate matters related to energy, infrastructure, telecommunications, and others.
EDUCATIoN
Lawyer, University of Chile (2008)
Work experience
Senior lawyer at National Petroleum Company, ENAP (2018-2019).
Foreign Legal Advisor Chadbourne & Parke llp / Norton Rose Fulbright llp (2017-2018).
Lawyer at the National Petroleum Company, ENAP (2014-2017).
Associate at Bofill Mir & Álvarez Jana Abogados (2011-2014).
Teaching experience and memberships
Assistant Professor of Public International Law, Universidad de Chile (2008-2013).
Assistant Professor of Public International Law, Alberto Hurtado University (2008-2011).
Languages
Spanish, English.
Featured experience
Participation in the entire life cycle of a US$ 130 million steam/electricity cogeneration energy project, including EPC negotiation, claim management, negotiation of change orders, relevant contracts and, finally, lead counsel of an ICC arbitration.
Advice on the financing of two solar projects (150 and 140 MW, respectively) for US$ 230 million, in Mexico, representing a consortium of international Lenders, the first bankable projects after legal reforms in Mexico that provided security to international investors.
Advice on the financing of a wind farm in Mexico, for US$ 220 (250 MW), representing a consortium of US and Mexican banks.
Defense of an aeronautical company, regarding a tender of more than US$ 20 million, in relation to the award of different contracts for the provision of equipment to a public entity.
Advice to a retail company, regarding a negotiation with the National Consumer Service to reach an agreement within the framework of a Collective Voluntary Procedure, and that avoided a contingency of more than US$ 5 million for the company.